Region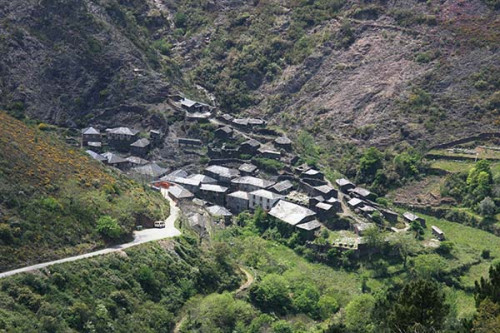 Delimited by the massive mountains of Arada , Gralheira and S. Macário the Municipality of São Pedro do Sul benefits from lush almost virgin nature , conducive to a nature tourism.
Climb to the top of Serra de S. Macarius ( 1054 meters altitude ) and enjoy the amazing scenery that can be seen there . Pena , Fujaco , Covas do Monte , Covas do Rio and Macieira are places lost in time , wrapped in traditions , legends and beliefs attached to the ancestral knowledge of the people . Mandatory stop in Sul , land that was once the village and retains its historic Pelourinho . The Garden of the Emigrant and local products fair that happens weekly point of interest is not to be missed .
The Serra da Arada , which features a profusion of crags and gorges , houses , a plateau , a lake with crystal clear water . Here , also the villages of Hutch and Candal deserve a careful and contemplative visit.
Right near the Pisão Park , ideal for rest and eat lunch , village of oak houses the Castro Cárcoda of the Mother Church , essential to visit .
Gralheira amidst mountains , situated - the Monastery of S.Cristovão de Lafões , whose origin predates the founding of the nation , and the Real Waters Aqueduct. Up the mountain we reach Manhouce , village known for its Group of Ethnographic Costumes and Song to the Voice of Isabel Silvestre made ​​famous.