Thermae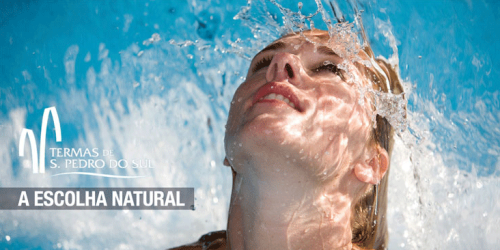 The users of the thermae of S. Pedro do Sul, the most frequented of the Iberian Peninsula, have a wide range of personalized treatments, therapeutic or medicinal in either pure leisure programs for those seeking in its waters the principle of health, beauty and wellness.
The thermae now have two spas, the Thermal Building and the Rainha D. Amélia Spa, equipped with the most modern technology of thermal area.
The thermal waters of S. Pedro do Sul, mineralizeds, with ion composition, sodium bicarbonate sulfurea, emerge from the depths of the soil temperatures of 68.7 º C and are indicated for the treatment of rheumatic diseases, photo-Traumatology, nervous system, ORL and respiratory diseases.
The Thermal Center is open all year.
For more information visit the Termas de S. Pedro do Sul in: www.cm-spsul.pt